Changing your rate is easy. We recommend changing your rate very infrequently, and only after surpassing certain milestones (i.e. completing 25 cleanings, securing five recurring customers, etc.). Increasing your rate too high, without having enough reviews/cleanings may lower your number of bookings.
Note that you'll earn 70% of your rate. The remaining 30% is used to help cover promoting your business, getting you customers, customer service, insurance, and more.
Follow these steps to change your rate:
1. Click "Login" and enter your email and password to gain access to your account.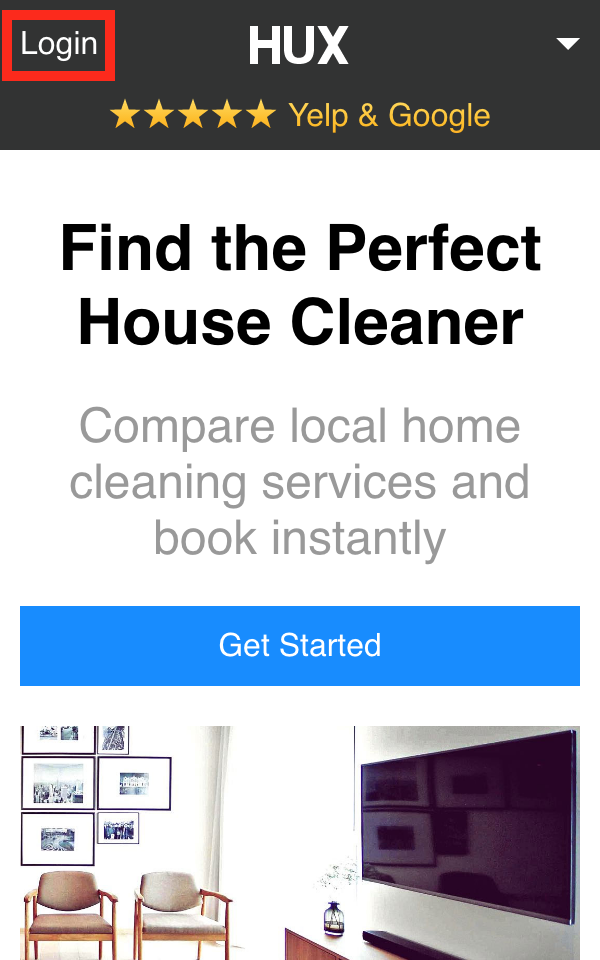 2. Using the scroll bar, swipe to the left until you "Services". Click Services.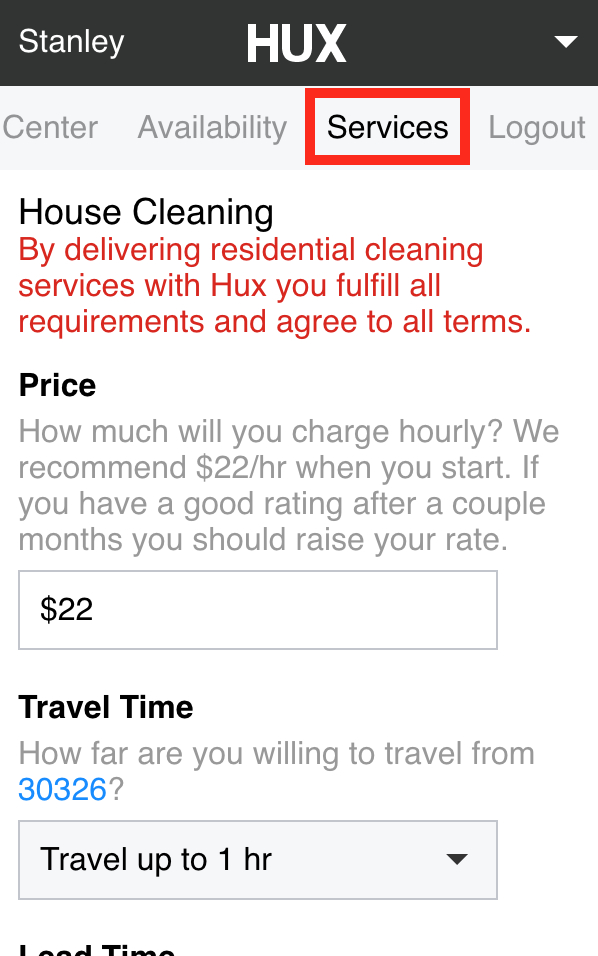 3. Under the section "Price", click in the text bar to enter a new rate.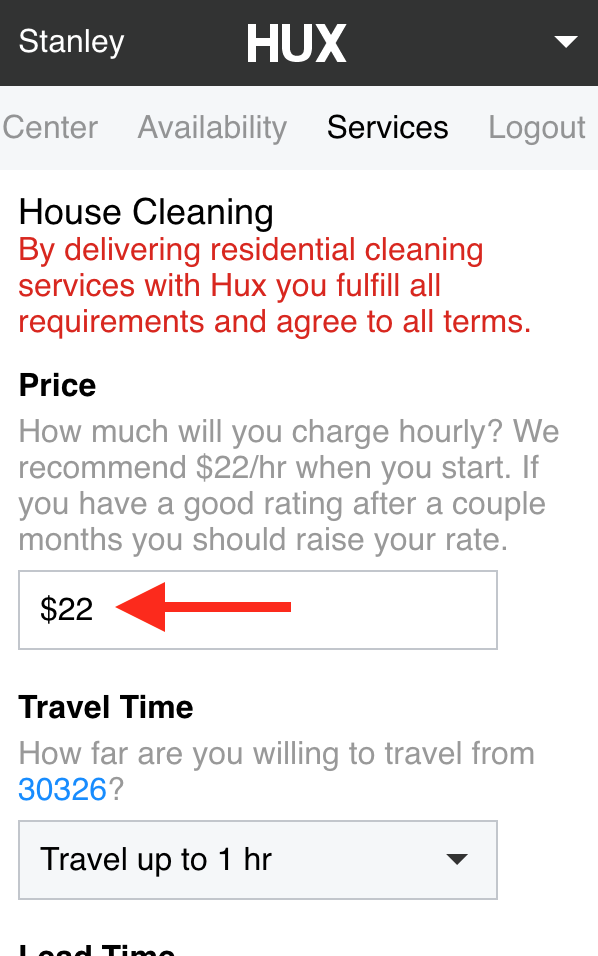 4. Once you change your rate, click Save to lock the rate.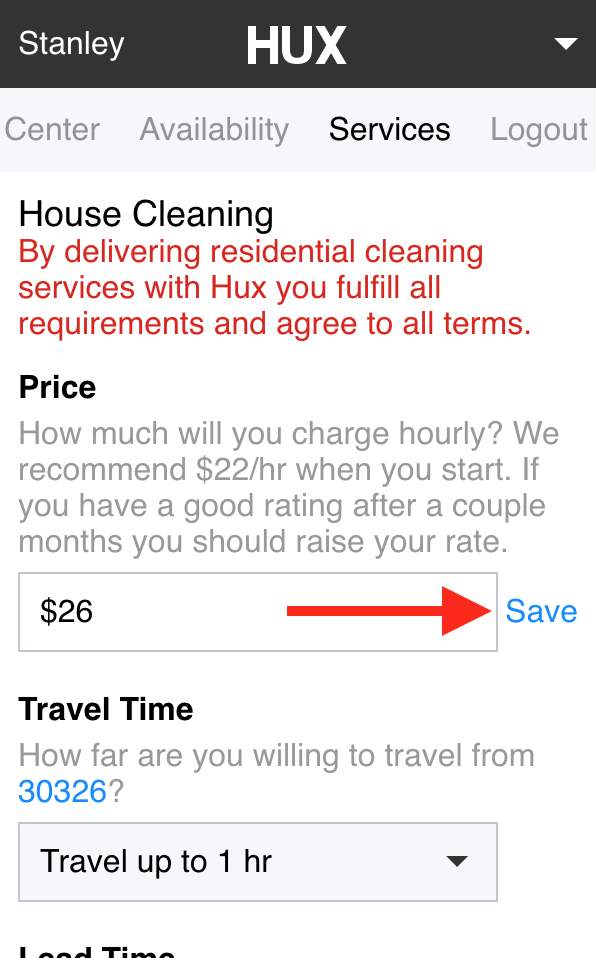 Your rate is now updated. Remember, it will only affect new clients, as your recurring clients will remain locked into your old rate.