Once you have successfully completed an appointment, it will be available to charge after midnight that night. The speed of the transfer depends on the selected transfer method. If you have not selected your transfer method, click here.
Remember, Standard transfers take 1-2 business days to arrive in your bank account, free of charge. Instant transfers arrive in your account in about an hour, charging $.75 per transfer.
NOTE: If you had an imperfect CICO, the charge button will appear at midnight. You will then have the ability to transfer your funds based on your selected transfer method.
Follow these instructions to charge your appointment:
1. Login to your Hux account.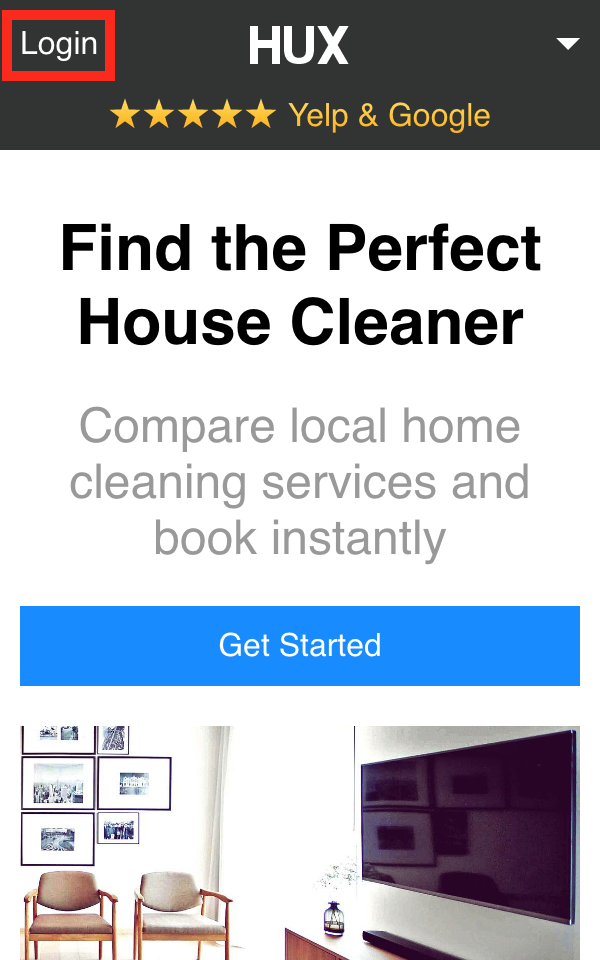 2. Click "Appointments" on scroll bar.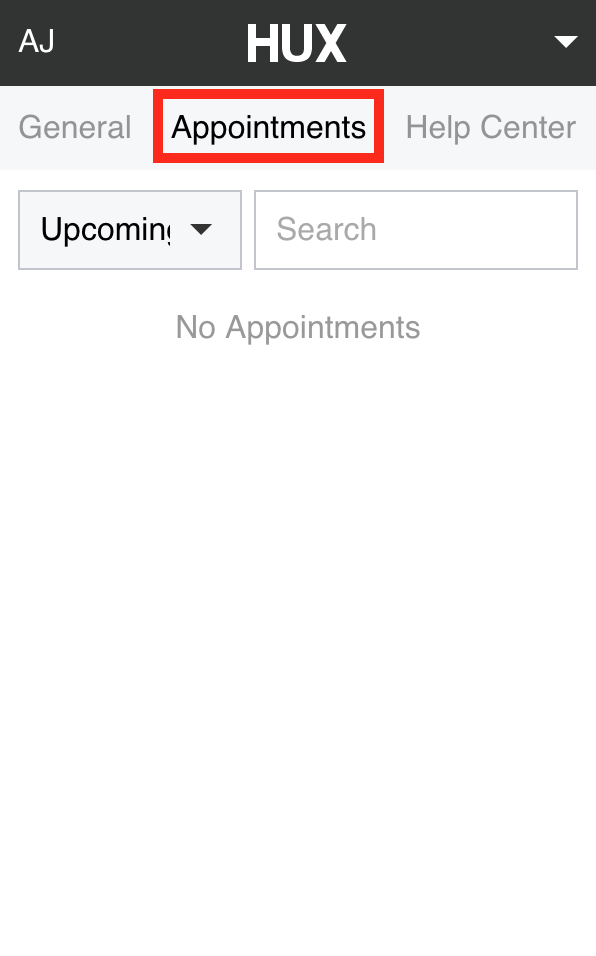 3. Select Past in drop-down menu. Then select the appointment you would like to charge. A green dot next to the appointment indicates it is ready to charge (only if the appointment has been completed).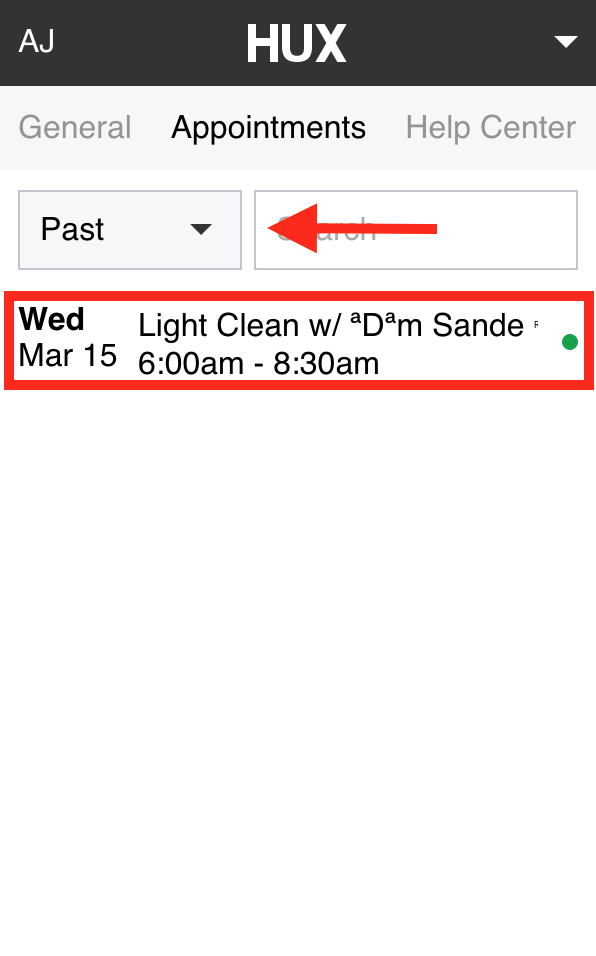 4. Click the transfer button (it will display the transfer you have selected in General settings). In this case, the provider has selected Standard transfers.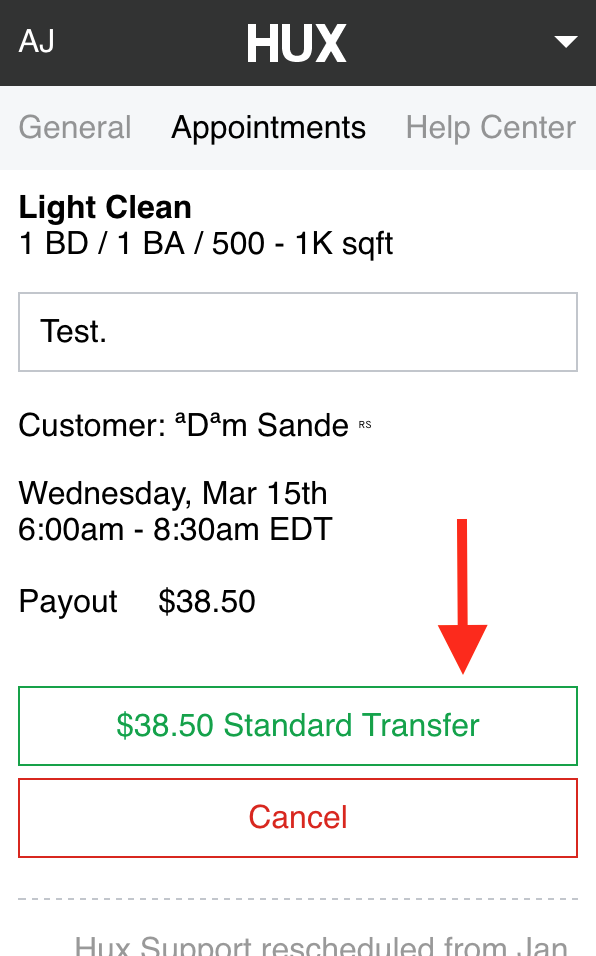 In this case, the Standard transfer should process your payout within 1-2 business days. If you chose to use Instant transfers, it would take about one hour.
Did not receive your payout?
If you have completed your appointment, followed the steps above, and have not received your payout in a timely manner, please e-mail Hux Support for assistance.