We understand you may need your financial figures for various processes including submitting taxes, purchasing a home, etc. We have made accessing your financial information incredibly simple.
Follow these steps to generate an earnings report:
Login to your Hux account, then click General.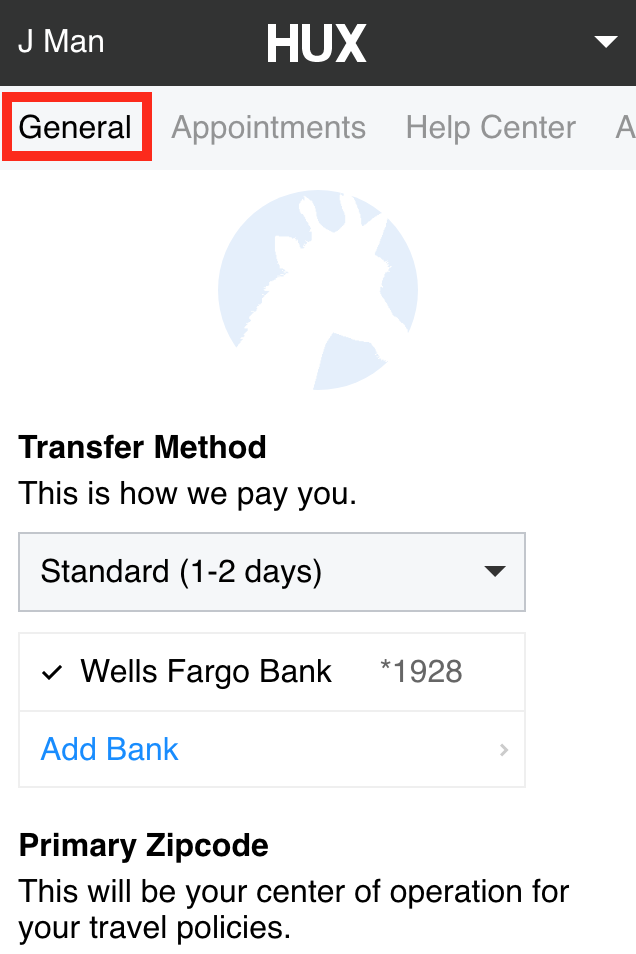 Next, scroll down to the bottom of the page, and click View Earnings Report.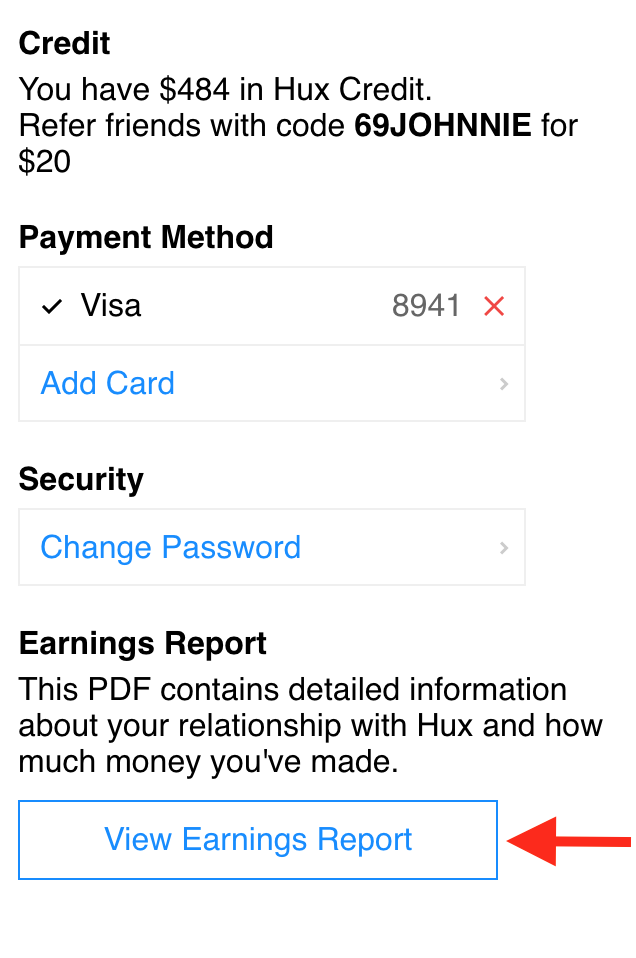 The report will be generated instantly, updating your information with the latest figures. If you have any questions regarding the figures, please feel free to reach out to support@hux.com with questions.