Before you can schedule a Hux appointment, you'll need to add a form of payment. Hux accepts all major U.S. credit/debit cards. 
To add a valid card, follow these simple steps:
Log in to your account at Hux.com
Click on your name in the upper left corner.
Click General in the menu on the left side of the screen.
Scroll to the bottom, to the section titled Payment Method. Click Add Card.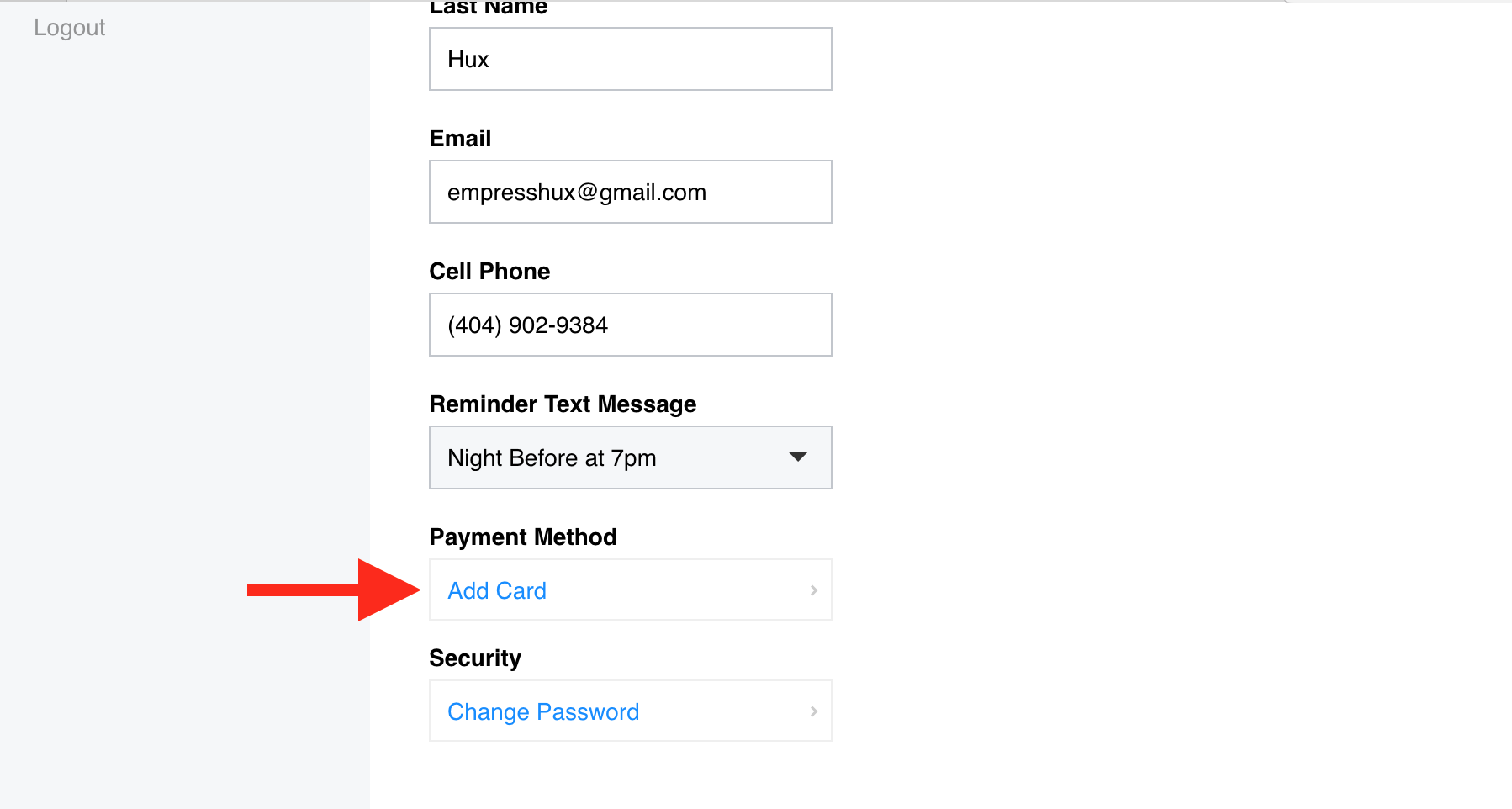 3. Enter your new credit card details. To confirm, click Add Card.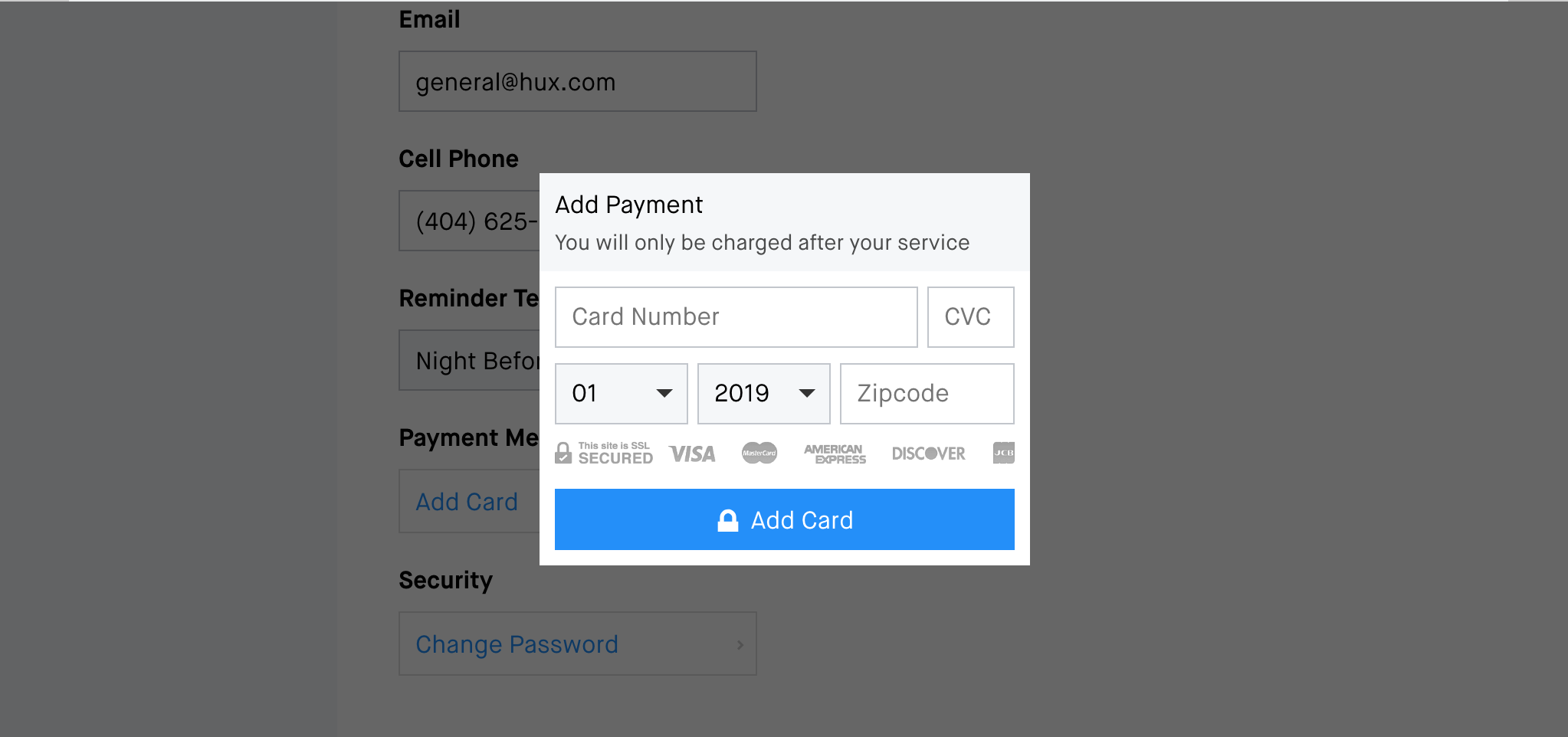 You've successfully added a valid credit/debit card to your account. Now you can book an appointment on Hux.