Need to change your password for added security? Follow these simple steps to get that taken care of:
Log in to your account at Hux.com
Click on your name in the upper left corner.
Click General in the menu on the left side of the screen.
Scroll to the bottom, to the section titled 

Security

. Click Change Password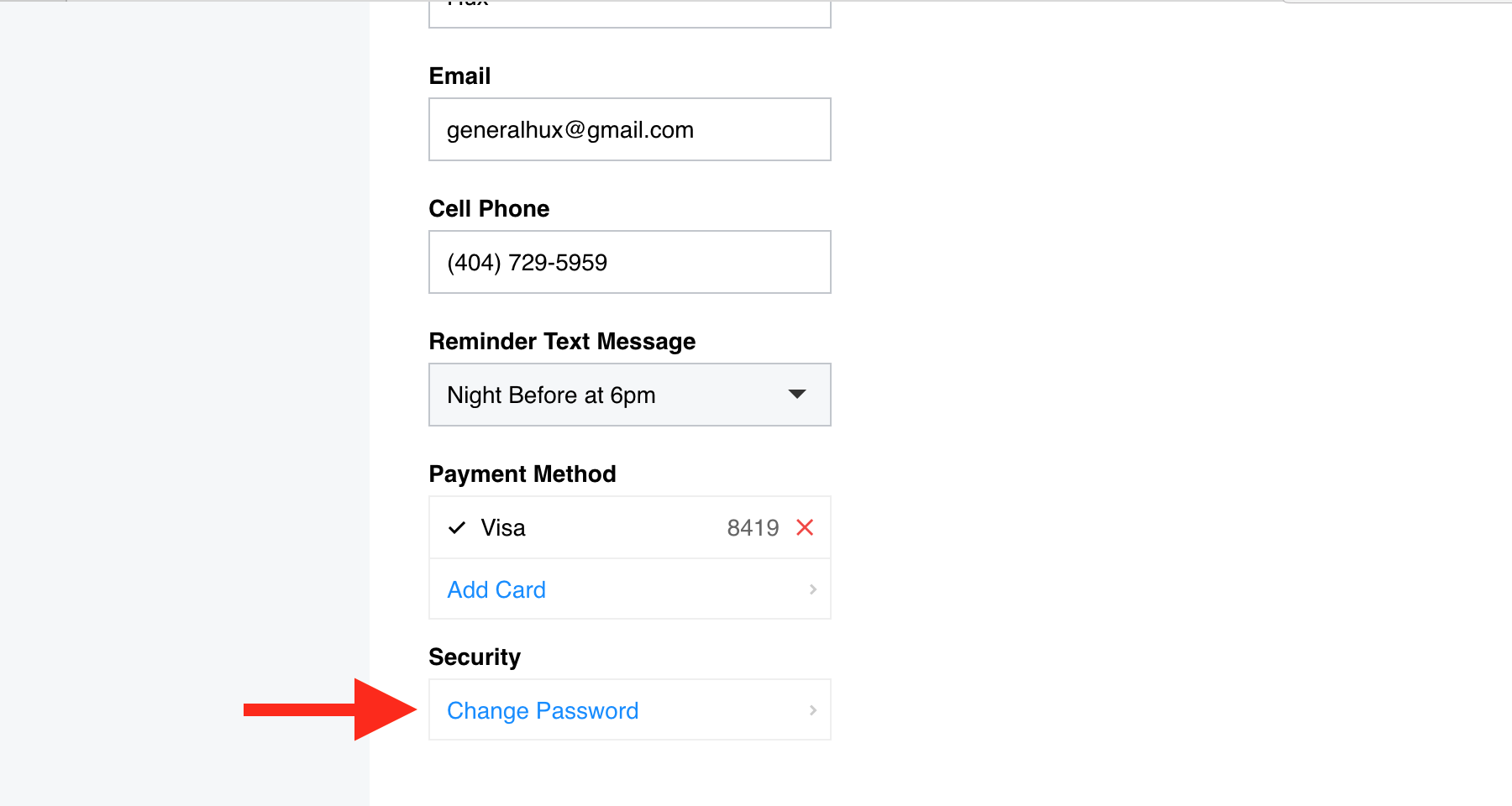 5. Enter your current password in the area marked Current Password. Next, enter your new password in the area marked New Password.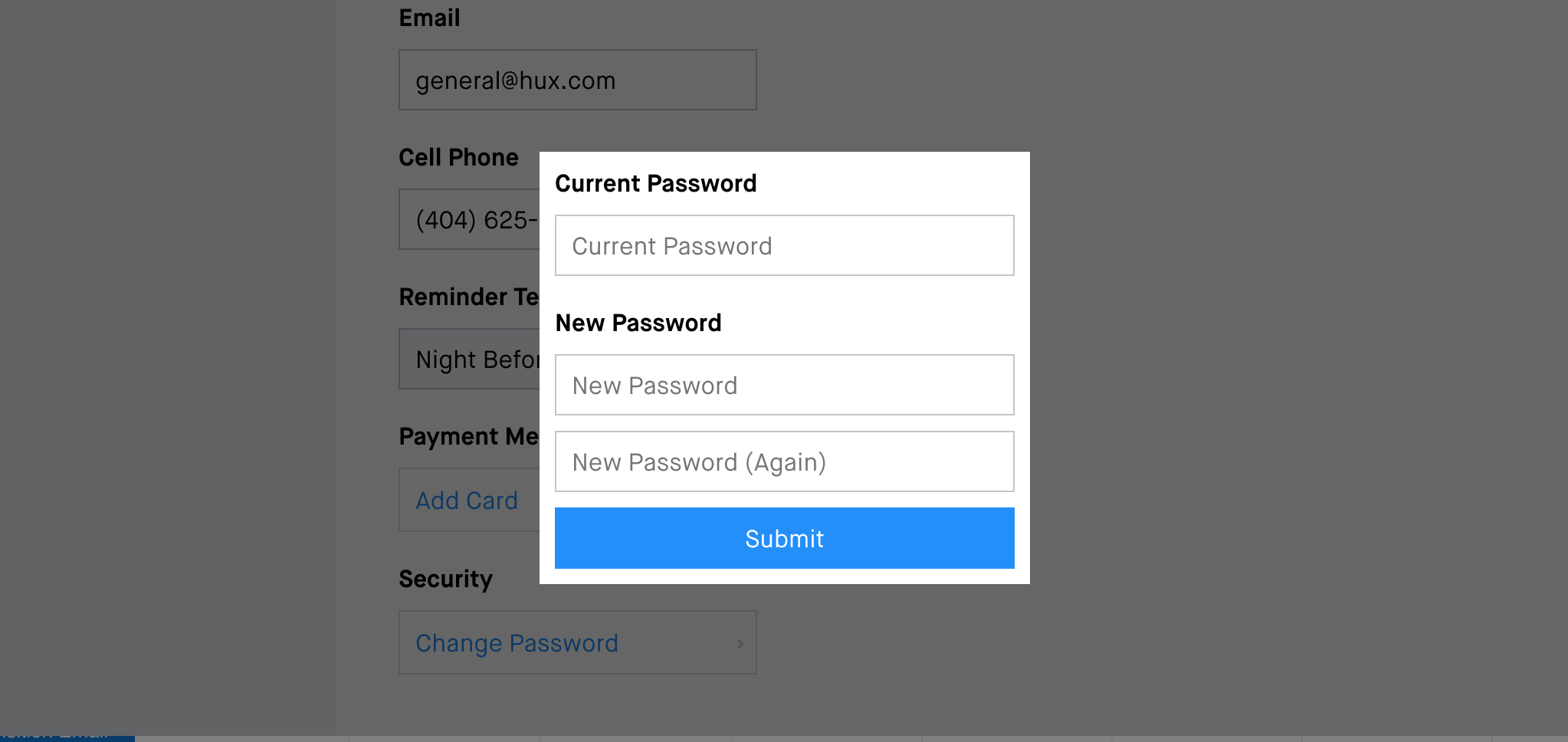 6. Click Submit.