We get it: stuff happens. If you can't make it to a cleaning, follow these steps to cancel the appointment and contact the customer.
NOTE: You may receive a Cancellation Review which will negatively affect your score, and will affect your booking rate. You have 48 hours to dispute the Cancellation Review with valid documentation of the emergency.
Cancellation Process
Login to your Hux Account.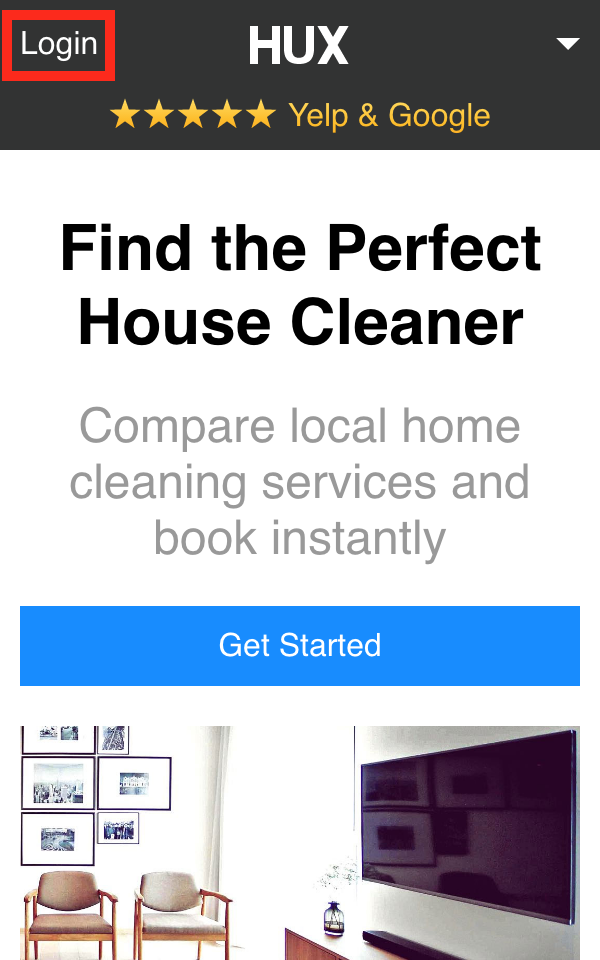 In your appointments view, click Cancel on the appointment you can no longer accept.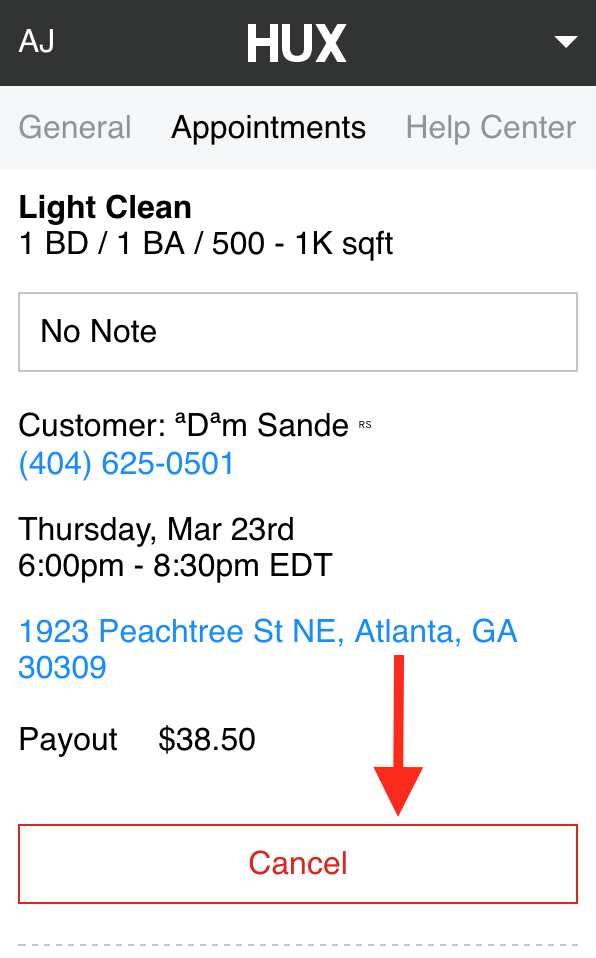 Next Steps
Call/text your customer, apologize for the inconvenience, and ask them if they would like to reschedule.
Text Hux Support for assistance immediately after you contact the customer.