Just because you live in Marietta, doesn't mean you can't get booked for services in Duluth. Simply choose your travel distance (i.e. how far or close you would like to travel for appointments) and you'll get booked accordingly. Remember to take morning and afternoon rush-hour traffic into consideration.
In order to change your travel distance, follow these simple steps:
1. Login to your Hux account.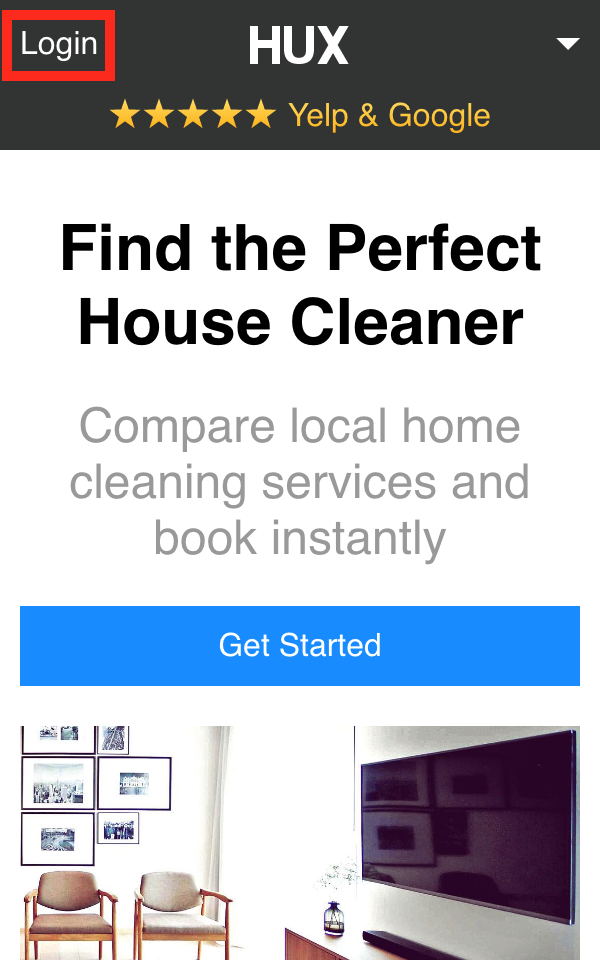 2. Click "Services" on scroll bar.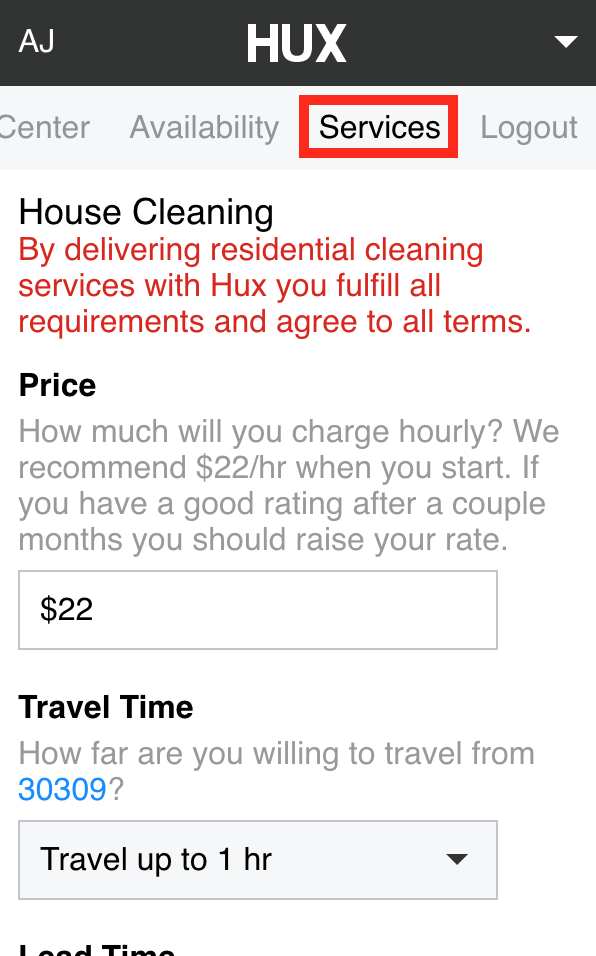 3. Under the section Travel Time, select how far (in minutes or hours) you are willing to travel from your primary zip code. For steps on how to change your primary zip code, refer to your General Settings.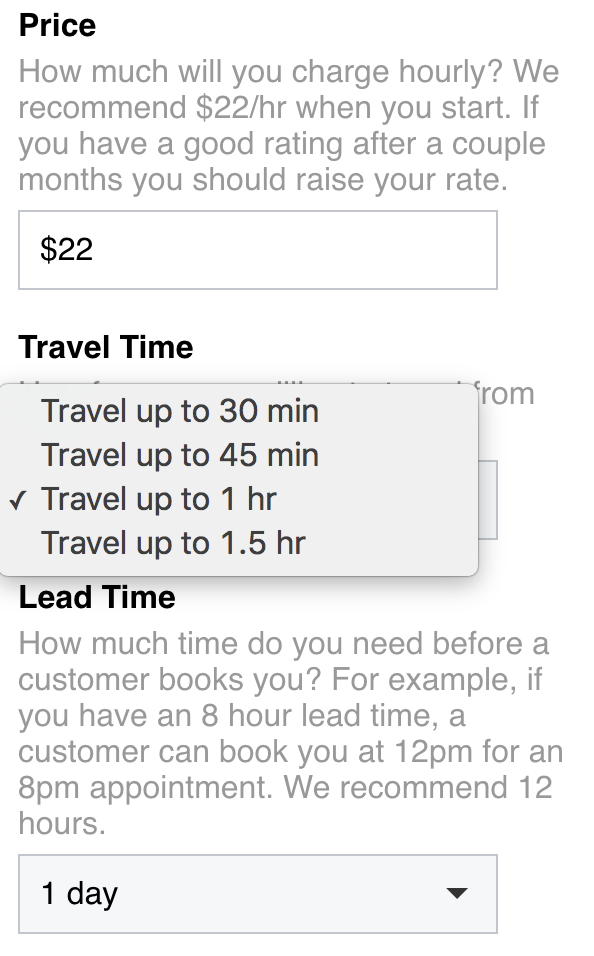 4. Click Save.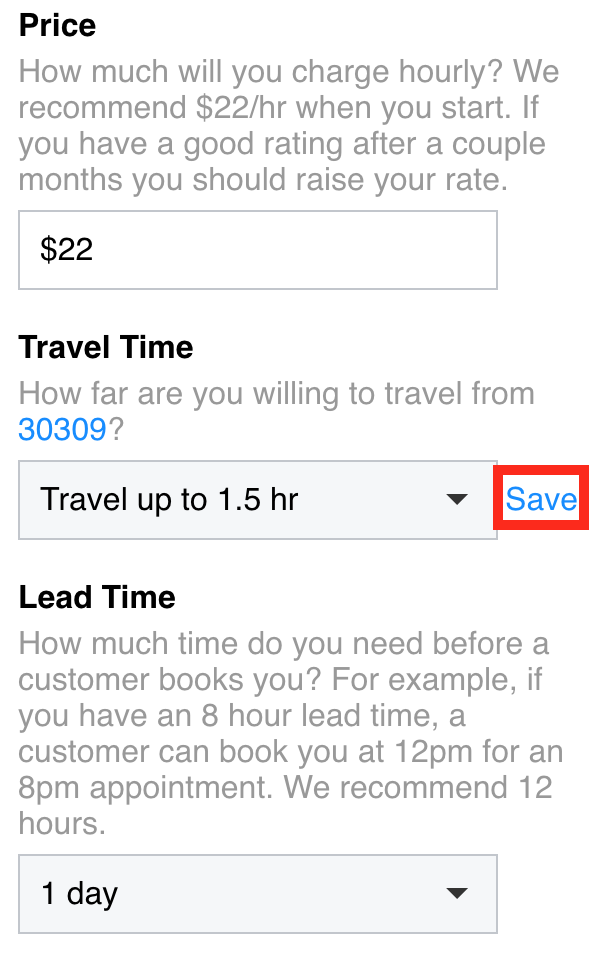 NOTE: The travel time from your home may exceed your selected travel distance, as this setting is calculated by the primary zip code, not home address.