1. Login to your Hux account.
2. Click "Services" located on the top scroll bar on mobile or sidebar on the desktop.
3. Under the section Coverage, click and drag the white points to edit your map. You can also reset your map to the default coverage area. As you edit the map, your max travel time will also adjust accordingly.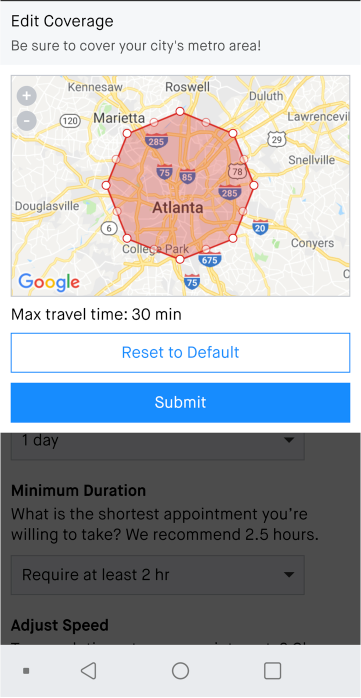 4. Click Submit.
NOTE: The travel time from your home may exceed your coverage area, as this setting is calculated by your service zip code, not home address.