If one of your customers is interested in signing up for recurring with you, you can sign them up through your Hux profile. It's quick and easy, just follow these steps below:
1. Log into your account at Hux.com, and click on the Recurring Appts tab.
2. Click Submit Recurring, and search for the customer's name.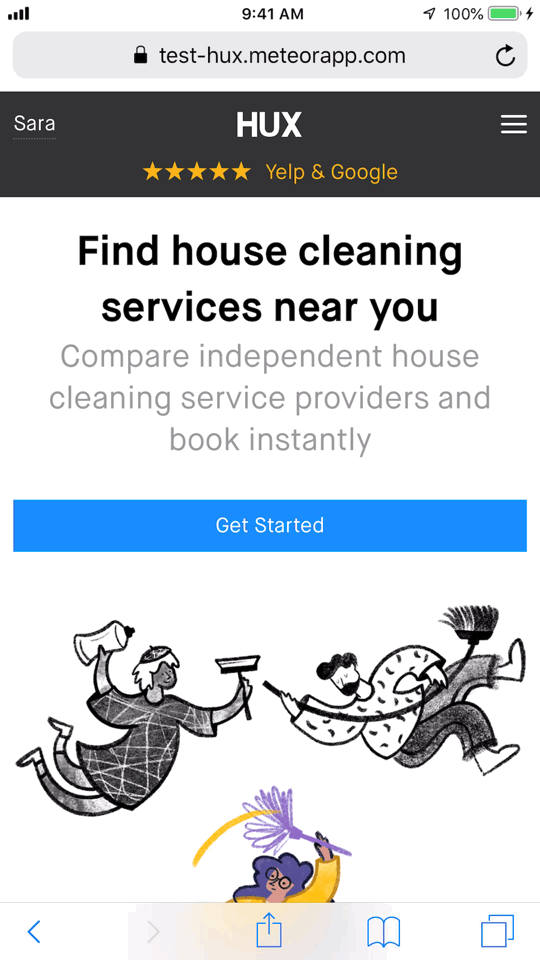 3. Once you click on their name, the recurring form will appear. Click the blue text to edit details where applicable.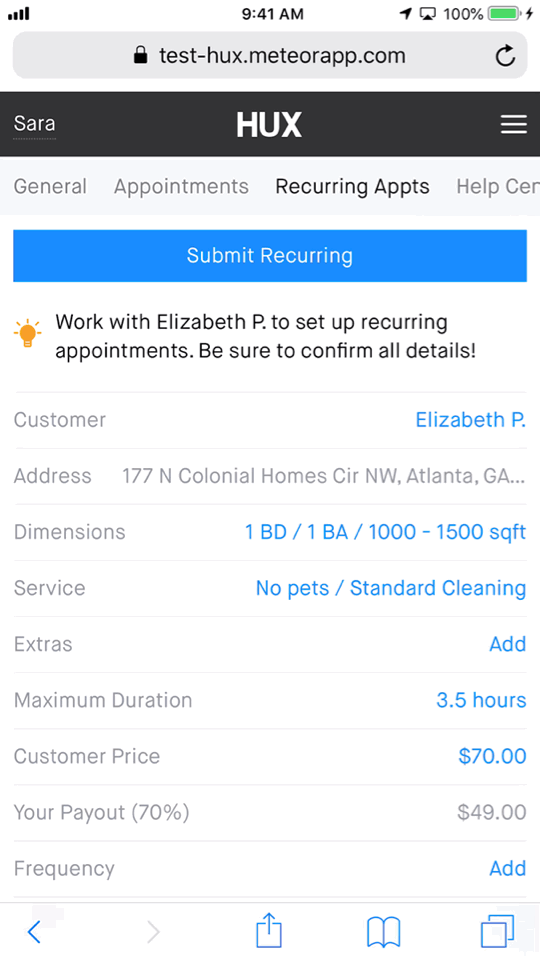 4. When you add the Frequency of the appointment, select a start date and time. Make sure you have agreed on this with the customer prior.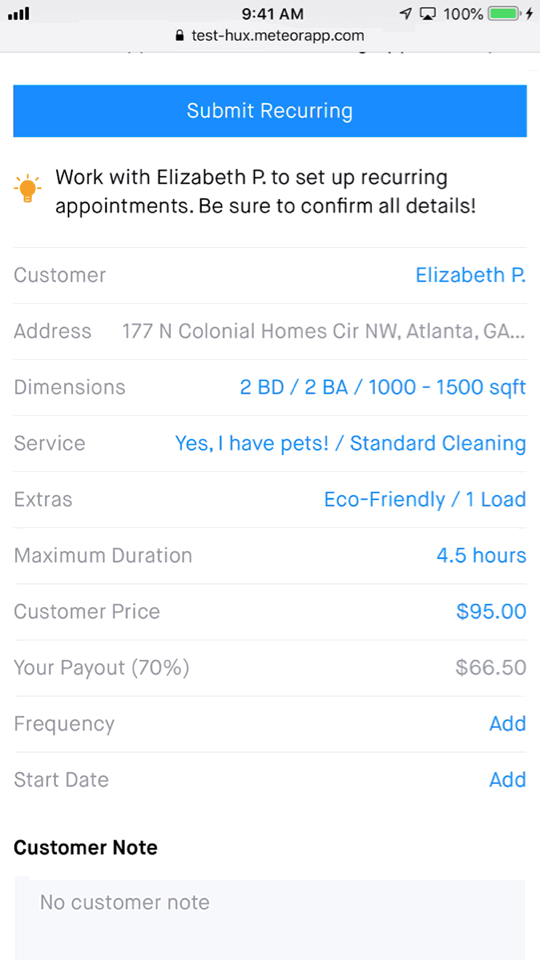 5.  If there are details you feel you need to remember (customer preferences, parking directions, etc), fill these into the private note box.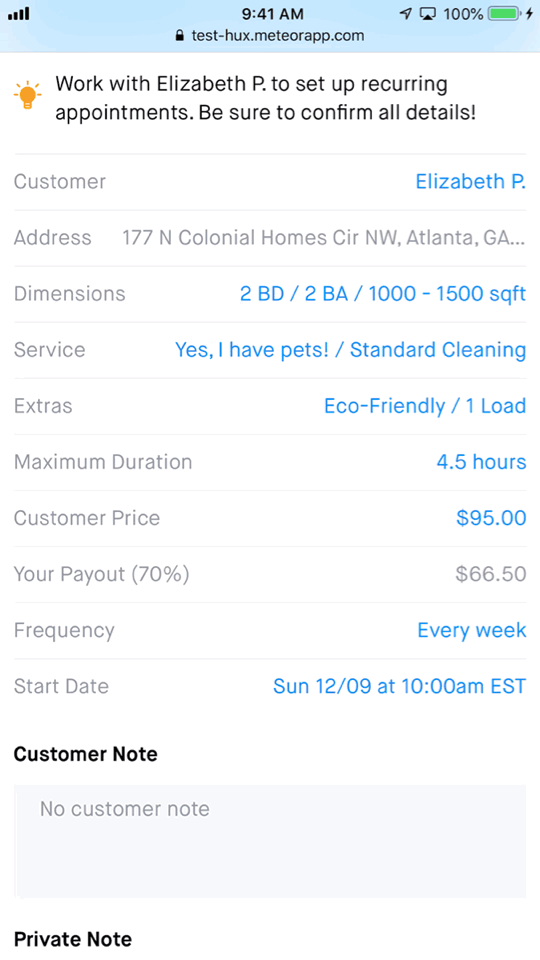 6. if the customers has special requests, you can edit or delete items from the checklist by clicking the pencil or x buttons.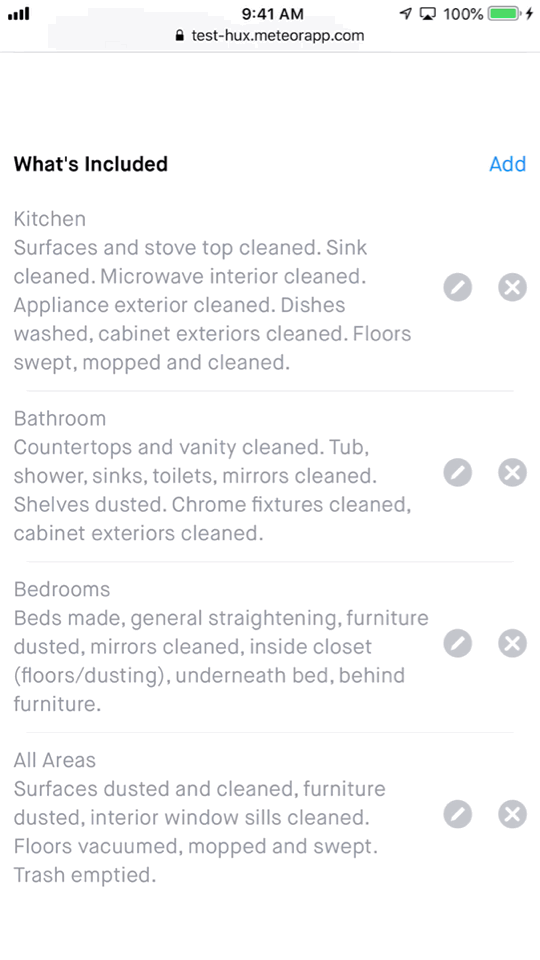 7. You can also add completely new items to the check list by clicking the Add button.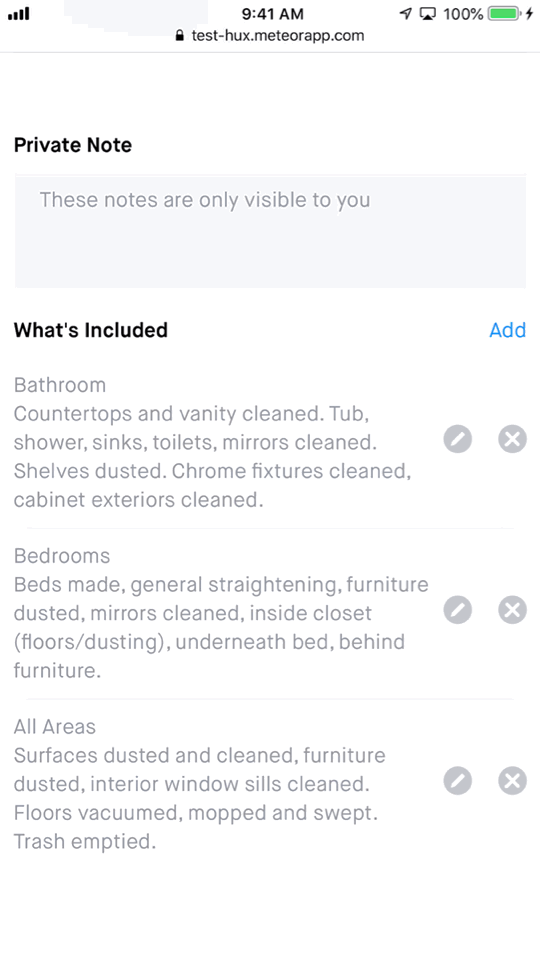 8) Once you have edited all information to the customers requests, please review it with them to make sure nothing was missed. Then click the Submit Recurring button at the top of the screen.
9. Check the box that confirms that you have confirmed all the information on the form with the customer. DO NOT SUBMIT THE RECURRING FORM WITHOUT APPROVAL OF THE CUSTOMER.
10. Hit the Submit button.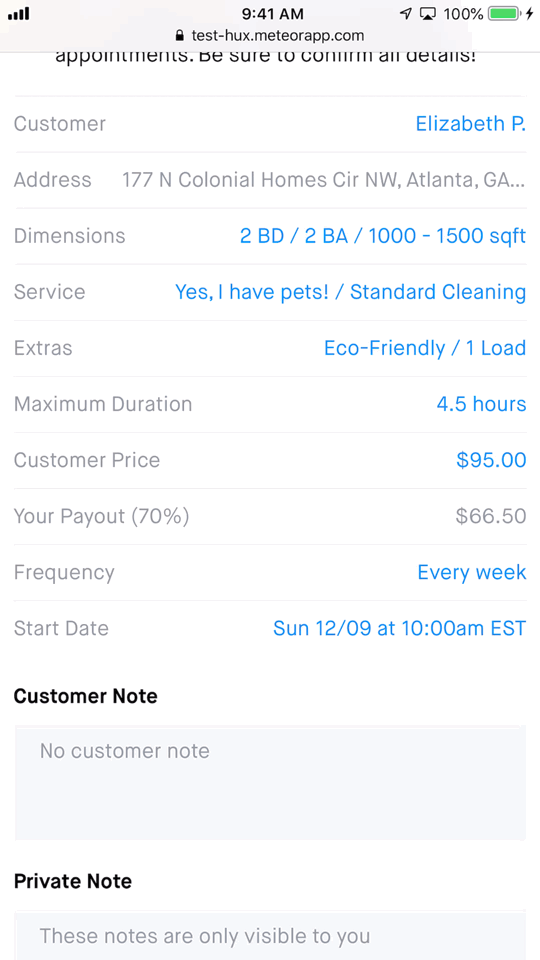 Congratulations! You signed up a recurring customer. Remember, more recurring equals more consistent income.