If you need to add or remove an extra, edit dimensions, change the service level, etc go to the appointment you'd like to make changes to and click Edit Appointment.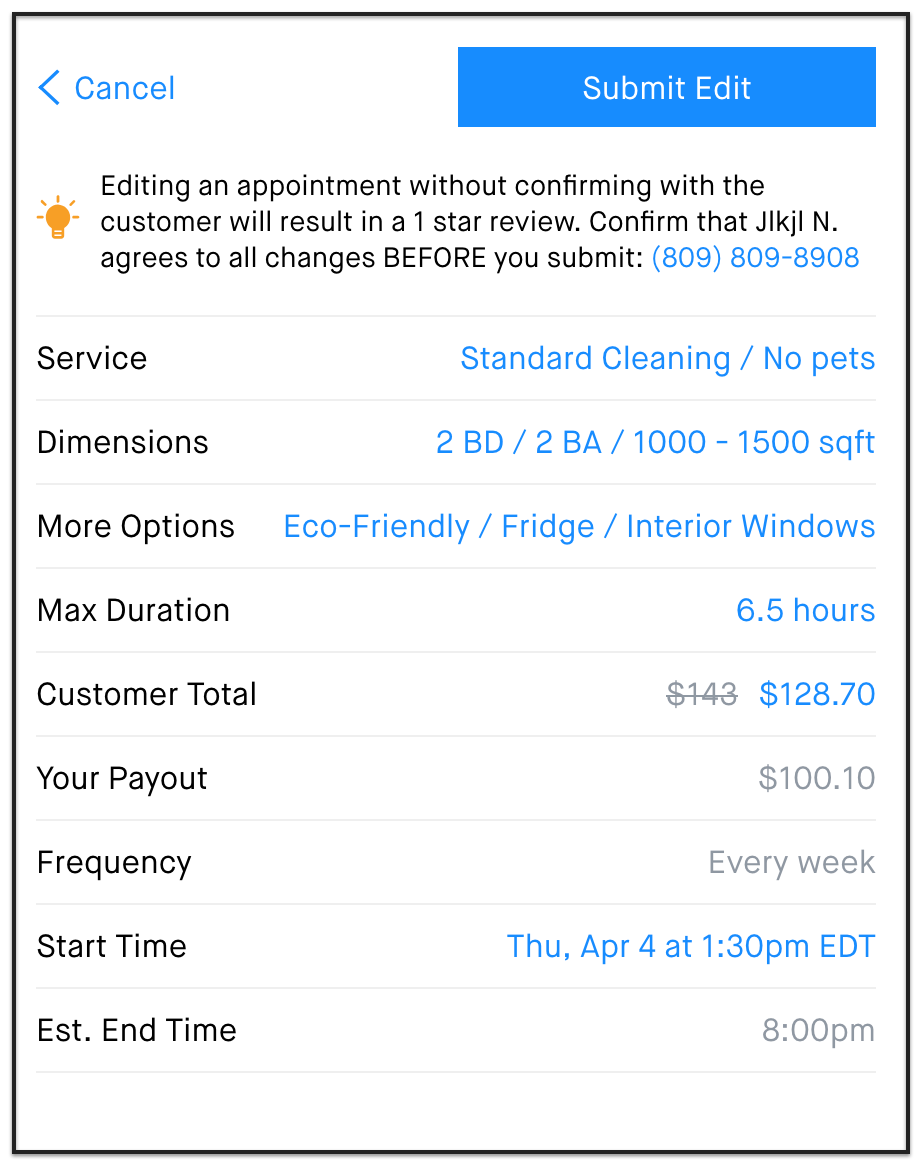 You must get the customer's approval BEFORE submitting changes. Failure to do so will result in a 1-star review. If possible, get confirmation via text message so you can provide proof.
Approved:  

You: Hey, I noticed you added a fridge cleaning to the notes, but it's not listed on the appointment. If you'd still like the fridge cleaned, I can add it for you. Your total price would change from $100 to $115. 

Customer: Yes, that's fine. 

or

You: Hello, you listed one bathroom, but there is a second one. If you want both bathrooms cleaned, I can add it for you. Your total price would change from $77 to $90. 

Customer: Yes, you can add the second bathroom

Not approved:

You: I left the key under the mat for you. Your house needed more of a standard clean so I updated the appointment, you'll be charged $200.

Other questions
What if the customer requests a change, but doesn't want it added to the appointment?
Inform the customer that you're happy to complete all areas listed on the appointment the additional area/extra as long as it's included in the appointment. Otherwise, you'll just clean the areas they originally listed.
I spoke to my customer over the phone and we agreed to reschedule our appointment. Do I still need to text them to confirm?
No, as long as the customer has agreed to the changes you can edit the appointment without texting them for additional confirmation. We recommend getting approval in writing for proof, but it isn't required. 
I only need to change the start time of my appointment, do I still need to confirm with the customer?